Our final publishing origin story is Kimberly Bell's. For stories with less profanity and hubris, check out Alexis Daria, Robin Lovett, and C.L. Polk.
Everyone's journey to getting published is unique, but I've been told mine is particularly atypical. I don't like to tell it because I think it is unrealistic, and thus unhelpful. It also kind of makes me sound like I'm bragging. (…sometimes, I kind of am, but I don't like to sound that way.)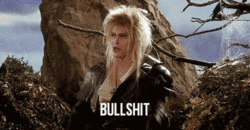 The very first book I ever tried to write was the first book I published. I had dabbled in single scenes of fiction, but I'd primarily written personal journal entries before I decided to sit down and write a romance novel. It took a year, almost to the day. I edited the first couple chapters, but then I became impatient and started querying.