Next in our publishing origin stories is ROBIN LOVETT's whirl wind journey to her first big five book deal. (Don't forget to check out Alexis Daria's story.)
I was lucky. Getting an agent came pretty easy for me. Well, easy if you count writing three books before sending out my fourth to query. I made decisions based on market research, what I'd heard at writing conferences from editor and agent panels. I gave up on my dystopian romance book and wrote an erotic contemporary–because that's what they said was selling. And it worked, for getting an agent at least.
Rachel Brooks of the L. Perkins asked for a Revise & Resubmit (R&R) then signed my dark erotic romance. There's some stuff I can't tell you about here — see Kim Bell's The First Rule of Pubclub. This was winter 2015.
But my luck ran out there. Unfortunately, for that book, the ending is not happy. It was on submission for a year and did not sell.
That's right–a year.
I wrote more about the horrible-ness of that here. But in the meantime I kept writing. I revised one of the books I'd written before signing with my agent, a lighter contemporary. We submitted and sold it to Samhain Publishing during the time my erotic rom was on submission.
But if you've been aware of the romance publishing news in the last year, the ending for Samhain came soon after. The same week I finished the second book for the series – they announced they were closing. They still released my first book in the summer of 2016, but Samhain officially closed their doors two months ago. So that book was on the market for all of six months.
My agent tried to shop the second book in the series to other publishers. No one wanted it.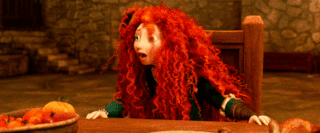 BUT! I did not give up. I begged my agent for ideas. What would sell? I wanted to sell a book, damn it! Just tell me what to write!
She had some ideas. One of which I still can't talk about cuz– Pubclub! But suffice it to say, I wrote it. It didn't work.
Again, I begged for another idea. Rachel sent me some prompts from SMP Swerve's publishing site for things they were looking for. I got this fabulous idea about a really dark contemporary–a stalker who blackmails the heroine into marriage for revenge.
Maybe there's some correlation between my bitterness with publishing and that subject matter? Who knows. But after an R&R, it SOLD!!! (I'm a big fan of doing R&Rs in case you couldn't tell.) There's stuff I can't tell you cuz, yeah, pubclub, BUT THREE BOOK DEAL with SMP Swerve. Voila!
So… I had three books not sell, one book get unpublished but… the point is, I have three books coming out this summer 2017 with a big five publisher. Goal!
Writing three books in nine months with those deadlines has been a whole other host of learning lessons. And I still have to figure out what I'm writing next. Back on submission?
Maybe. I don't know yet. At least this time I have some optimism in perseverance. It can and will work out. Just listen to the market, believe in your work, and keep writing!
Robin Lovett's dark romance series releases this summer, starting with STRANGER, A DARK STALKER ROMANCE on June 13th. She is a co-host of #RWChat, where you can check out her weekly posts. She writes a monthly romance writing column on DIY MFA and can be happily reached on Twitter @LovettRomance, so don't be shy! Questions welcome!