Our final publishing origin story is Kimberly Bell's. For stories with less profanity and hubris, check out Alexis Daria, Robin Lovett, and C.L. Polk.
Everyone's journey to getting published is unique, but I've been told mine is particularly atypical. I don't like to tell it because I think it is unrealistic, and thus unhelpful. It also kind of makes me sound like I'm bragging. (…sometimes, I kind of am, but I don't like to sound that way.)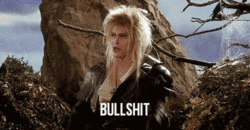 The very first book I ever tried to write was the first book I published. I had dabbled in single scenes of fiction, but I'd primarily written personal journal entries before I decided to sit down and write a romance novel. It took a year, almost to the day. I edited the first couple chapters, but then I became impatient and started querying.
Before you get out the pitchforks—my reading in historical romance was extensive. Sometimes as many as four books a day. (I have a weird brain. A romance, without skimming, takes me three to four hours to read.) I have literally read thousands. I was not going off of nothing, all "hur hur, romance is EASY." I sat down to write a historical romance because it is the genre that I love, and I apparently osmosis'd a lot of good habits.
I sent ten queries before I found my agent. The first nine didn't even request a partial, but then I tackled a bottle of wine, rewrote my query from a whole new angle (an entertaining one—go figure) and the tenth query to Rachel Brooks was a success. She starred my tweet during #pitmad and read my book in three days. On the call, she listed her favorite things that drew her to the book. They were all the slightly off things I'd done on purpose, subtly, in the hope that someone would notice and appreciate it. I signed.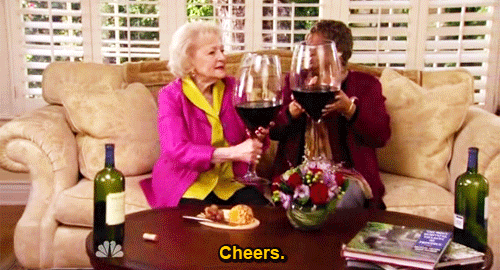 Then we went on submission. That part took longer than I expected, not because it took a long time, just because I was starting to feel my own hype. We were on submission from October to May, with a Maggie Award winner and a Golden Heart finalist announcement in the middle of that. I also started a twitter chat, because being on submission is boring and you can't talk about any of it. When the offers did eventually come…with only one book ever written, that first submission ended with five books sold across two contracts.
For those five books, I have had four different editors due to editor turnover at one of my publishers. I have loved working with each new editor, but it is hard to find a groove. You're always feeling out someone new.
Also for those five books, only the first one was turned in on time. Figuring out how to write a second book took longer than I guessed it would. Go figure. …Doing too much "celebrating my deal" and not enough "writing the books" was also a factor. When you've got five sets of book deadlines scheduled over two years, when one gets behind it's got a very terrifying domino effect.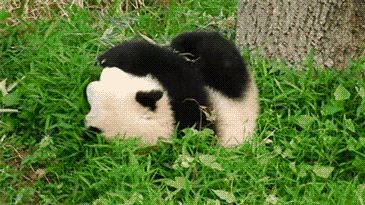 My best advice I can give is: Start the next book. Take your week or two to binge watch Buffy and remember what fresh air and sunshine feel like, but then START THE NEXT BOOK. I had months of opportunity to start the next book while we were on submission, but I didn't. "If the first one in the series doesn't sell, it will be wasted work." "An editor is going to have changes to the first one, so I should know about those before I start the second one."
Bullshit. Bullshit and lies.
Publishing moves insanely slow–until it doesn't. If you want to save your sanity, start the next book. And the next one. Have all the books, written and ready to go. Don't wait until you have all the books written before you query/go on submission–that would be ridiculous and take a very long time–but don't wait on your contracts to keep writing, either.
RWchat co-founder Kimberly Bell writes funny, women-centric romance novels in historical settings from her cabin in South Lake Tahoe, Nevada or the beaches of Southern California. (It's a super tough life, she knows.) After a successful career in internet sales and marketing, she decided to pursue a pants-optional lifestyle which led to her first book: A Convenient Engagement, which was nominated for a Golden Heart. From there, it's been a whirlwind of excitement and deadlines. She is a pretty hardcore introvert that loves dogs, cheeseburgers, spreadsheets, and occasional day drinking. She also spends way too much time on twitter. She is represented by Rachel Brooks of the L. Perkins Agency, and currently published by Penguin Intermix and Entangled Select. Her latest book, A Ballroom Temptation, was released in April 2017, and her next book, The Importance of Being Scandalous, is available for pre-order.